The concept of Atithi Devo Bhava| Guest is God originated from ancient times when the guests or visitors used to pay a visit to their friends, families, or neighbors without announcing it.
The visits used to be unannounced because there were no technological fast means of communications available at that time.
Therefore, the impromptu arrival of guests has welcomed the idea 'Atithi Devo Bhava' that the 'Guest is God'.
The phrase Atithi Devo Bhava simply means, 'The Guest is God'. This phrase and its meaning had become an important practice since the times of ancient India, and even today it serves as the countries motto to endow tourism.
Atithi Devo Bhava Meaning
Atithi Devo Bhava is an Indian phrase originating from the scriptures of Sanskrit. This phrase has found a very superior abode in Indian culture and Buddhism.
In literal meanings, 'Atithi means someone without a calendar, 'Devo' means God, and 'Bhava' means 'be or is'.
The repeated emphasis of this idea in various religious references has taken the concept of 'Guest is God' far beyond the idea of tourism.
The people in India make special efforts to strengthen and bloom the host-guest relationship.
They try to give paramount importance, respect, and attention to their guests by serving them with various resources they can afford irrespective of their financial status.
These practices are the reason that the world gets to see a lot of examples of 'Atithi Satkar' meaning to welcome the guest with utmost respect and importance.
Being such an important part of the Indian culture and society, Atithi Devo Bhava says that every guest that happens to be at your door should be paid with the highest respect and attention no matter if the guest belongs to your family or not.
The idea of Atithi Devo Bhava rejects any and all preferences based on the guest's caste, creed, color, or creed.
He/She should be given the ultimate attention, importance, and comfort because He/She is God in the face of a human.
Atithi Devo Bhava Full Shloka
The concept of Atithi Devo Bhava was first found in the scripture Shijshavalli I 11.2 in Taittriya Upanishad.
Taittriya Upanishad was originated in the Vedic Era and describes the prayers, instructions on phonetics, ethical and moral advice, and philosophies of life.
The complete shloka of Atithi Devo Bhava is given as follows:
"मातृ देवो भव।
पितृ देवो भव।
आचार्य देवो भव।
अतिथि देवो भव॥

Honor thy Mother as God.
Honor thy Father as God.
Honor thy Teacher as God.
Honor thy Guest as God."
Every human being in the universe is a manifestation of God and his teachings for mankind.
Every human being in the universe is a part of God, therefore, it is the ultimate spiritual dharma or Karma Yoga of every human to respect and honor other beings.
According to the shloka of Atithi Devo Bhava, one should honor their mother and father just like God because their birth and the birth of their offspring is the result of their mother and father.
Similarly, a true teacher is the one that teaches the true meaning of life and the correct way to spend that life for the service of other creatures of God.
Such a teacher is no less than God and should be treated in the same way.
The greatest souls and the greatest blessings in the world come spontaneously in our lives and so do the guests, therefore, the Guests should be inferred as Gods.
Atithi Devo Bhava Logo
Atithi Devo Bhava's logo shows two hands joined together. The gesture of two hands joined together is a common one that the Indians make when they are greeting someone.
Therefore, the hands joined together reflect the ultimate gratitude, respect, and honor that one feels when welcoming a guest into their service.
Atithi Devo Bhava Quotes
Atithi Devo Bhava is a prevalent and widespread ideology all over India.
Every Indian, no matter their financial or social status, respects their guests and tries their level best to please them.
This rife respect for Atithi Devo Bhava has given birth to several different quotations and slogans that reflect the same idea about respecting guests.
Some of these quotations/slogans devised from Atithi Devo Bhava are:
"Guest is God, and God is great."
"Atithi comes like a pleasant rain."
"Service to guest is our tradition, please pay it respect."
"Keep India clean and play a good host to your guests."
"Hospitality is our reputation and quality."
"Atithi brings good luck and happiness."
Why India is Called Atithi Devo Bhava?
The meaning of Atithi Devo Bhava is 'Guest is God'. This concept is not a new one in India and it is found to be deeply embedded inside the ancient Indian scriptures and teachings of Buddhism.
According to this concept, every Indian (or human being) must pay the highest respect, importance, and attention to its guests.
The host should focus on maintaining a strong host-guest relationship, and should not indulge in making preferences based on the guest's caste, creed, color, or social background.
Indians practice this ideology in their daily life not only because it has a religious meaning but because they believe in this ideology.
This practice, over the years, has helped India achieve a status of being a good host to their guests which has allowed the Indian tourism industry to flourish within the past few years.
Indian hotels display the preeminent quality of hosting service, also, the people living near the tourist areas in India practice this concept very dearly.
India is called Atithi Devo Bhava because of all the qualities of good hosts that the people in India possess.
They make sure that their guests feel welcomed and important in their presence and they try to offer the best of their resources to their guests or even try to arrange them for their guests if they don't have them for themselves.
They try to keep everything up to the comfort and standard of their guests keeping extra attention over their likes and dislikes in matters of food, clothing, and ambiance.
How Relevant is the Concept of Atithi Devo Bhava?
The concept of Atithi Devo Bhava is not recent. It originated in scriptures in the Vedic Era and has been present in practice long before that time.
The reason that this concept came into place such a long time ago was that most of the guest arrivals at that time used to be unannounced.
The reason because people couldn't inform the hosts about their arrivals due to the unavailability of technological means of communication.
Presently, the means of communication have evolved to a wonderous extent and letting someone know about your arrival is not a problem anymore.
However, there are still conditions where the guests can come impromptu, therefore, the concept of treating unannounced guests with great respect and love is still intact with the Indian culture.
Atithi Devo Bhava, however, has lost its true meaning over time because humans have engaged themselves in countless other matters that leave no time or energy behind to practice Atithi Devo Bhava with its true spirit.
The wave of globalization has helped the Indian nation greatly with its limitless growth, but on the contrary, it has also eroded ancient cultural concepts.
It is on the nation to realize that where everything has become so easy and so accessible, how much time do they spare to re-visit the institution of their rich, old culture and its long-lost teachings?
The concept of Atithi Devo Bhava is still relevant, whereas, the only concept that is irrelevant is the concept of modernization that has left everyone off track.
In Which Country Guest is Considered As God?
India is one of the countries in the world that follow the practice of treating their guests as God.
They follow the Sanskrit phrase, Atithi Devo Bhava which means that the guest is God.
The people in India make sure to follow this ideology in every part of their life, also, the tourism department in India has adopted this teaching as their motto.
They aim to provide unsurpassed tourism services to the people visiting India for tourism from around the globe.
How Was Atithi Devo Bhav Started?
The phrase Atithi Devo Bhava has its genesis from the scriptures of Taittriya Upanishad's Shijshavalli I 11.2.
According to the writings of Taittriya Upanishad, one should treat his/her mother, father, teacher, and guests as God.
The idea of treating guests like God came into the culture of ancient India well before the Vedic Era.
As the name suggests, Atithi means a person without a calendar (unannounced guest) and Devo Bhava means 'like God'.
In older times, people used to arrive as guests/visitors to other people without announcing because, unlike the present, there were no rapid means of communication.
Atithi Devo Bhava With Respect to Tourism
The concept of tourism in India came later, whereas, the concept of guests came into India a long time ago.
Indians have practiced the most preeminent ways of tourism long before the idea of tourism became commercialized.
For a long time, the aim of Indian people was to serve their guests with love, attention, and importance without having any sense of earning money.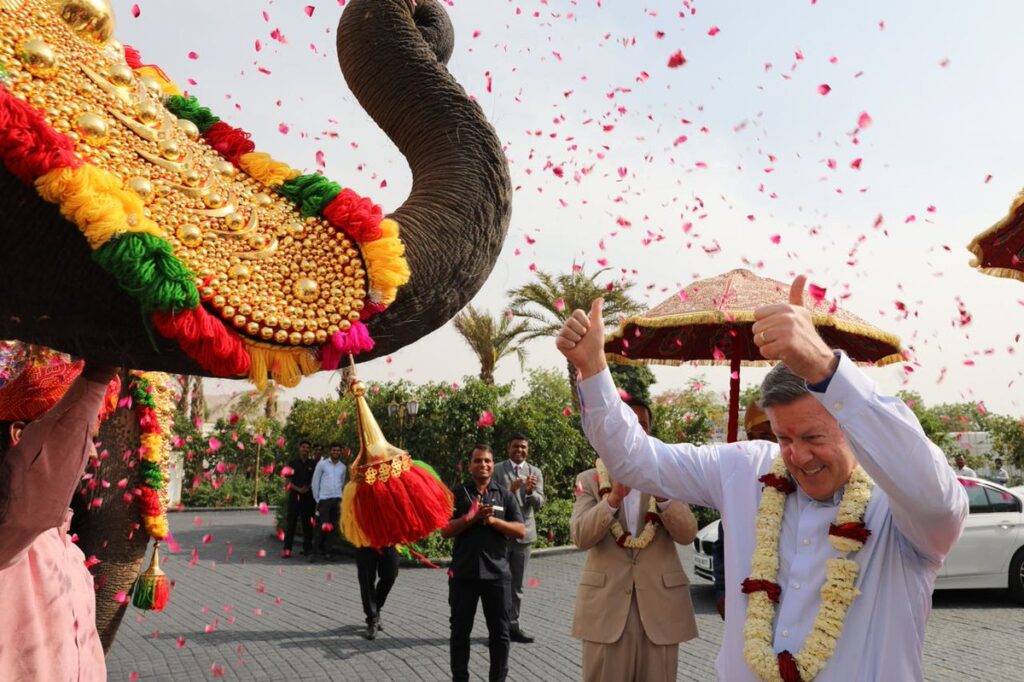 Indians follow the basic rules of welcoming guests to their hotels or guest houses even if they are doing it in the form of a lodging service for tourists.
They consider all the factors that were described in the ancient scriptures before starting a host-guest bond with any person/group.
These rules of hospitality and care have become an integral part of the Indian culture and people no matter if they are providing a service or doing it as a family or friend.
It also does not matter for them if they are doing it in their own country or if someone has come across their hotel in a foreign country. Indian people make sure to fulfill every factor of Atithi Devo Bhava.
To take a better understanding of Atithi Devo Bhava in terms of tourism, the following five rituals must be known to every person who wishes to follow this practice for paid or unpaid services to the guests:
1. Dhupa
Dhupa instructs the hosts to provide a room to their guests that are blooming with a soft cherishing fragrance.
This provides a sense of comfort to the guests while maintaining a sagacity of hygiene.
2. Diya
While welcoming guests, Indians use a fire lamp lit inside a clay pot called 'Diya'.
The purpose of doing so came from the older times when people used to light up Diyas to provide light for the incoming guests and visitors.
This ritual got carried forward to the current times and is still followed in Indian households and tourism services.
Also, lighting up a Diya also serves as a supplication to the Lord of Fire, the Agni Deva.
Offering this supplication serves as gratitude to the blessing of God that came in the face of guests.
3. Naivedya
The concept of Naivedya calls for offering refreshing food delights to your visitors or guests.
In Naivedya, people mostly offer fruits and sweets made from milk because it is a tradition since the start of Atithi Devo Bhava.
In the older days, people used to travel by foot or on the back of some animal, both of which were very tiring ways of traveling.
Therefore, fruits and other dairy products were offered to them so that they could refuel themselves after long tiring journeys.
4. Akshata
In the ritual of Akshata, the host applies a Tilak on the forehead of the guests with rice grains or Akshata on it.
The reason for doing so is to provide a unique and profound sense of welcome to the guest or visitor.
To provide such an unforgettable experience that wherever they may go in their lives they may never forget the welcoming energy that they experienced under an Indian guest.
Also, the practice of the Akshata ritual gives off a sense of undividedness to the guests and visitors.
It says, through the gesture that, we all are undivided and are part of the same family or the same background.
This provides a sense of home and comfort to the guests and visitors.
5. Pushpa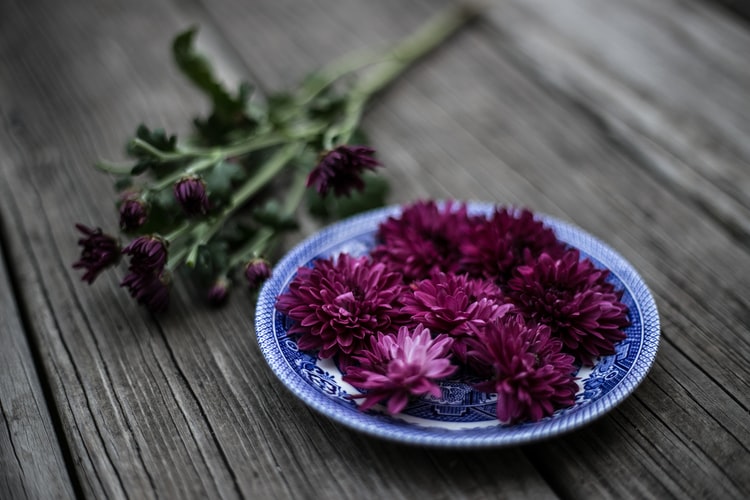 When visiting or departing from a place of stay, everyone carries memories with them.
The degree of fondness of those memories depends on the level of comfort, attention, and services provided by the host; may it be a paid stay in terms of tourism or a family/friendly stay.
The ritual of Pushpa is such that it aims to fulfill the guest's memories with the best memories.
When practicing Pushpa, the guests offer fresh flowers to their guests at the time of their arrival, or sometimes at the time of their departure.
This leaves behind a sense of goodwill and strengthens the host-guest relationship.
This practice is not only followed in the tourism services of India but it can also be seen clearly in the Indian households that still value this incredible tradition.
What Are Some Good Examples of Atithi Devo Bhava?
 Atithi Devo Bhava is not only a concept of mind, rather, but it is also a practice that is readily done all over India.
There are various examples of Atithi Devo Bhava from people of different classes in India.
Below given are some good examples of Atithi Devo Bhava that will surely inspire people over the globe to practice this concept:
Ex. 1
Atithi Devo Bhava asks for a person to greet and respect unannounced guests with the same respect and honor that they would offer to God because of Atithi Devo Bhava (Guest is God).
If a person comes home tired and suddenly hears a ring at their doorbell, opening to see a pair of unannounced guests from family/friends. What would they do?
Naturally, a tired human being would find it inconvenient to entertain the guests in that state.
However, to put down a good example of awesome that person would allow the guests in and make every possible effort to serve them equally as God.
Ex. 2
Believing and practicing this great tradition means being ready for any spontaneous guest or visitor that comes to your doorstep.
A good example of this tradition would not only require the host to accommodate the guests with proper resources, but it will also ask of the guest to provide paramount honor, respect, and importance to the guest.
If the case at hand is about a tourism service, it is their duty in the light of 'Guest is God' to provide any and every possible service that their guest may ask of.
Also, the tourism service or a regular host must try to take care of the five rituals of Atithi Devo Bhava (Dhupa, Diya, Naivedya, Akshata, and Pushpa).
These are the general example cases that may come across in daily life.
There are hundreds and thousands of real-life examples of the greatest display of Atithi Devo Bhava that people have experienced and provided in India or other places in the world.
courtesy: google images
References