The price of Bitcoin surged past $34,000 on Tuesday, hitting its highest level since May 2022. The jump was fuelled by growing optimism that a bitcoin ETF could finally be approved.
Bitcoin Reaches 9-Month High on ETF Hopes

Bitcoin was trading nearly 5% higher, while ether also saw a spike. Analysts cited short liquidations and positive ETF sentiment as catalysts behind Bitcoin's rally.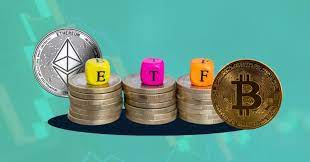 Court Ruling Against SEC Stokes ETF Anticipation

Hopes of a bitcoin ETF were stoked after a court ruled in favor of Grayscale against the SEC regarding turning its bitcoin trust into an ETF. When the SEC declined to appeal by a key deadline, it signaled better odds of ETF approval soon.
A bitcoin ETF would allow more mainstream investment by tracking bitcoin's price without direct ownership.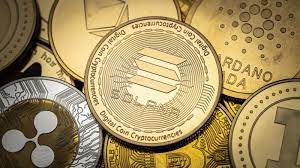 Major Players Pushing for Bitcoin ETF Approval

Major finance firms like BlackRock, Fidelity and Grayscale have applied to offer bitcoin ETFs, portraying them as safer than the highly volatile crypto. Platforms like Coinbase have predicted SEC approval of a bitcoin ETF.
Though bitcoin itself is prone to unpredictability, a related ETF may open crypto to broader investment.

Industry Eagerly Awaits Signs of Crypto Resurgence

The crypto sector is looking for signs of recovery after a brutal year of scandals, crashes and regulatory crackdowns. The 2021 bitcoin price peak above $65,000 seems a distant memory after falling below $16,000 in 2022 amid failures like FTX. However, positive ETF developments could support a bitcoin rebound.

SEC Crackdown and Crypto Industry Repercussions

The SEC has intensified its regulatory actions against cryptocurrency firms, leading to legal disputes involving prominent entities like Coinbase and Ripple. The SEC has accused these firms of securities law violations.
In response, Coinbase, Ripple, and other crypto companies have criticized the United States for its lack of regulatory clarity and have even contemplated relocating to more crypto-friendly jurisdictions as a result of the SEC's heightened scrutiny.