At the World Gymnastics Championships, Simone Biles took vault silver after over-rotating her Yurchenko double pike and falling safely onto her back.
She went on to cleanly land her second vault, a twisting Cheng, with a small hop. Biles averaged 14.549 for her two vaults in Antwerp, Belgium.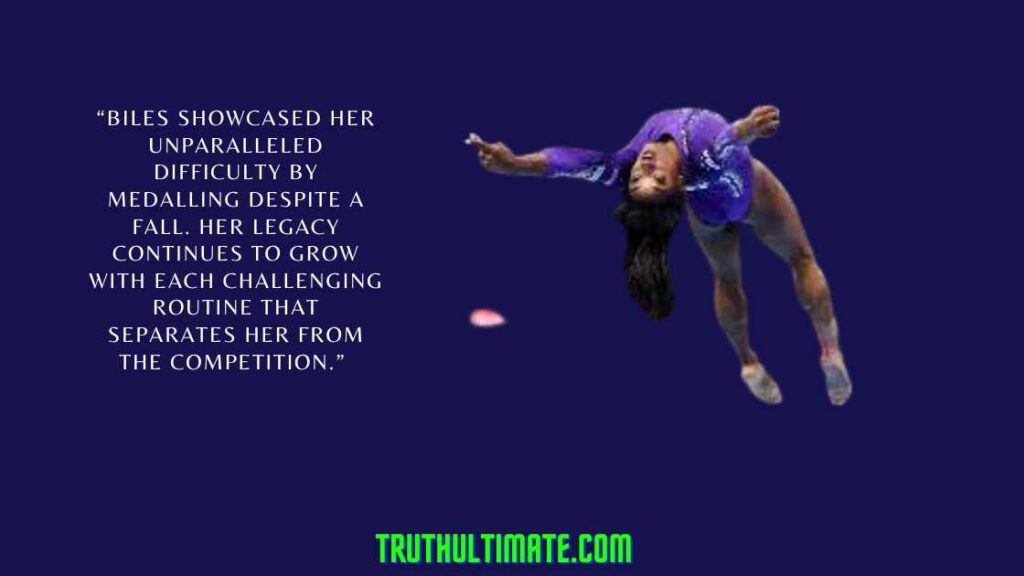 Later, Brazil's Rebeca Andrade overtook Biles for gold with an average of 14.75 across two clean vaults. Andrade had around 0.7 less difficulty than Biles but beat the American on execution.

Biles still medalled with the fall because of the higher start values from her more difficult vaults. She received a 0.5 deduction for her coach spotting her on the mat out of safety, which made the difference between gold and silver on Saturday.
With this, Biles extended her records to 35 combined Olympic and world medals, including 28 at worlds alone. Her six career world vault medals in six appearances rank second only to Oksana Chusovitina's nine.

The other American in the final, Leanne Wong, placed seventh. Joscelyn Roberson withdrew Saturday morning after injuring her ankle warming up for the team final, despite qualifying sixth. On bars, Biles matched her fifth-place qualifying result.
Bars is the only event where she isn't a medal favorite, though she did take the 2018 world silver.

Five more apparatus finals remain on Sunday at Worlds. Biles is the favorite for gold on the balance beam and floor, the two women's events.

Biles showcased her unparalleled difficulty by medalling despite a fall. Her legacy continues to grow with each challenging routine that separates her from the competition.
Even with the mistake, Biles demonstrated why she is in a class of her own, able to medal at the highest level despite errors that would doom most other gymnasts. Her perseverance and poise in responding to the fall cemented her status as the greatest of all time.