Claudia Goldin Honoured with Nobel for Women's Work History. Professor Claudia Goldin had to play detective to uncover the untold history of women's participation in the U.S. labor force over the centuries.
When she began her pioneering research, most economic historians focused on child labor or men's work, neglecting the vital contributions of women.
Through meticulous study, Goldin would provide the first comprehensive account of American women's earnings and employment over time, shedding light on the evolution of the gender pay gap.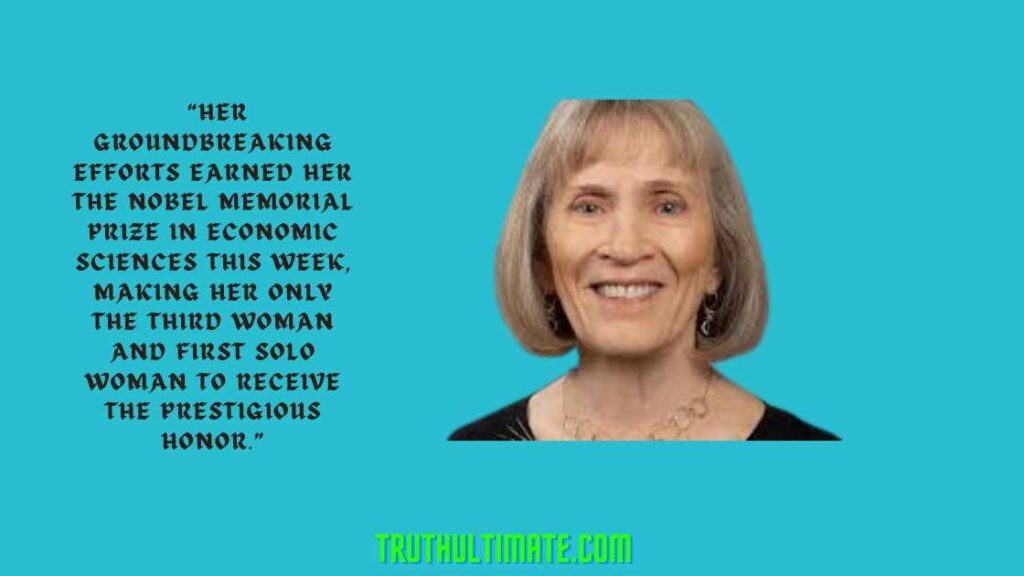 Her groundbreaking efforts earned her the Nobel Memorial Prize in Economic Sciences this week, making her only the third woman and first solo woman to receive the prestigious honor.
Searching for Data in Unexpected Places
As Goldin crossed campus after the Nobel announcement, she described the challenges of documenting women's labor history within the limitations of past census data.
"The census would ask, 'What is your gainful occupation?' And women would say, 'Well, I'm a housewife.' You couldn't say two things," she explained.
This spurred Goldin to scour novel sources over her career, from archival job listings segregated by gender to 18th-century business logs that revealed women's paid work beyond the domestic sphere.
Upending Assumptions About Gender Inequality
One of Goldin's major findings upended conventional wisdom – differences in pay and workforce participation stem not from biological distinctions, but from disparities in unpaid care work between heterosexual couples.
"We've come to a point in which women's employment is extremely high, and yet there are inequalities," Goldin noted. "Those inequalities are inequalities that occur within households."
The Making of a Pioneering Economist
Goldin earned her economics degree from Cornell before pursuing graduate studies at the University of Chicago.
"I deeply thank my students – my undergraduates, my graduate students – who push me to the frontiers of knowledge every day," she said. "I could never do research, I could never be where I am today, without them."
Her decades of teaching at Harvard have helped shape and sustain her groundbreaking research unraveling the complex history of women at work.