Hurricane Otis pummelled the Mexican beach resort of Acapulco as an extremely rare Category 5 storm, causing massive destruction. The powerful hurricane smashed buildings, wrecked infrastructure, and left Acapulco without power or communications.
Category 5 Storm Wreaks Havoc in Acapulco, Cutting Off Beach Destination
Footage showed hotels sustaining heavy damage with facilities ripped apart. Debris littered the streets and floodwaters partially submerged cars as Otis came ashore with 165 mph winds. The airport was forced to close due to damage.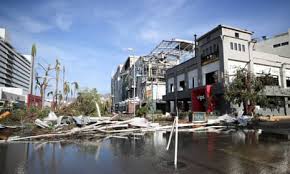 Acapulco Left Isolated After Direct Hit from Hurricane Otis
The strongest storm to ever strike Mexico's Pacific Coast left Acapulco isolated and in the dark. Power outages due to Otis made assessing the full extent of the damage difficult, though officials worried about possible loss of life.
Falling lines cut Acapulco off from the outside world. President Lopez Obrador had to postpone a visit due to blocked roads. With communications down, the famous beach destination was cut off in the aftermath of Hurricane Otis' direct hit.
Acapulco Hospital Staff Evacuate Patients During Height of Hurricane Otis
Video from one Acapulco hospital showed nurses hurriedly moving patients from rooms for safety at the height of the hurricane. Otis rapidly intensified right before landfall, catching many off-guard with its Category 5 strength.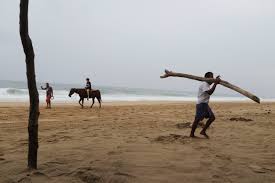 The last storm of such power to hit Mexico was Patricia in 2015, which had winds over 200 mph. Otis proved nearly as devastating for the unprepared Acapulco.
Recovery Efforts Underway in Acapulco After Hurricane Otis Onslaught
In the wake of Hurricane Otis, Mexico is working to reopen roads and restore power across Acapulco and the surrounding region. But repairs to infrastructure damaged by the Category 5 storm are expected to be lengthy.
Flooding and mudslides remain risks in the area. The hurricane inflicted damage to Acapulco's airport including shattering control tower windows. As communications come back online, the full impact on the vacation destination will be revealed.