Richard Roundtree, best known for originating the role of John Shaft in the acclaimed "Shaft" film series, has died at age 81 after a brief battle with cancer.
Roundtree Established First Major Black Action Hero

Roundtree's portrayal of the tough detective in 1971's "Shaft" broke barriers by introducing the first major Black action hero on the big screen.
The groundbreaking role spanned multiple sequels and a TV series, defining Roundtree's career. His family said the actor died peacefully on October 25th with loved ones by his side.

Originator of an Enduring, Influential Character

Though his acting career spanned five decades, Roundtree's defining role came when he first brought John Shaft to life in 1971. The original "Shaft" film and Roundtree's performance established a new kind of Black representation in action films.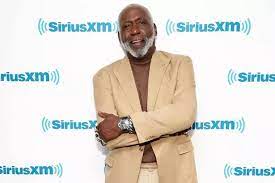 He later reprised the iconic part in sequels and a 2000 reboot with Samuel L. Jackson. As the originator of Shaft, Richard Roundtree introduced a character that left a lasting mark on pop culture.

Spanning the Big and Small Screen

Beyond Shaft, Roundtree amassed numerous TV and film credits over his long career. His roles included "Roots," "City Heat," "Se7en," and "Being Mary Jane." In 2022, he appeared in the comedy "Moving On," his last big screen role. Roundtree's work showcased his versatility across genres, though he remained best known for the badass John Shaft.

Remembered as a Trailblazer and Inspiration

Richard Roundtree has been hailed as a trailblazer who changed the face of entertainment by breaking color barriers. His work inspired generations and paved the way for greater representation.
Tributes have poured in praising Roundtree's enduring legacy. Co-star Gabrielle Union remembered him as the "coolest man in the room" whose presence lit up any set.
Roundtree's influence as a pioneering Black leading man will continue impacting the industry and culture.