Dalai Lama is among the great names of spiritual leaders. Dalai Lama is a title that the Tibetan government gives to the foremost spiritual leader of the "Yellow Hat" school of Tibetan Buddhism. It means "Ocean of Knowledge". The current and the 14th one is Tenzin Gyatso. He is definitely one of the most popular and recognized voices in this contemporary era.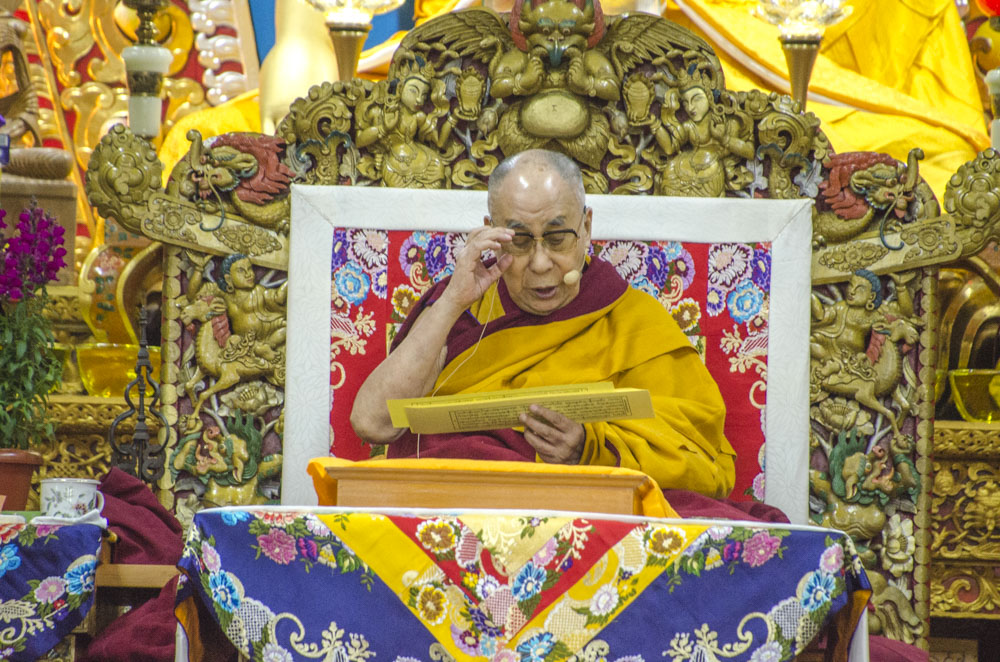 14th Dalai Lama
The 14th Dalai Lama was born as Lhamo Thondup on July 6, 1935, in a farmer's family. At the age of two, he was recognized as the reincarnation of great one and the search teams went in search of him. After all the research he was recognized as the next one. It was a secret for everybody until the age of 4. After he was officially announced as the 14th Dalai Lama he was renamed as Tenzin Gyatso. He has been taking peace initiatives since then and is working hard to make Tibet a self-governing democratic state. 
Who is Dalai Lama?
He started his formal Buddhist education at the age of six. In 1950 when the Chinese communist forces invaded Tibet, he was of 15 years but a leader of six million people. He then signed a "Seventeen Point Agreement for the Peaceful Liberation of Tibet" surrendering Tibet to Chinese rule. In 1954, he traveled to China and started taking peace initiatives. In 1956 despite all the Chinese circumstances he traveled to India to celebrate Buddha's birthday. At the age of 23, he passed his final exam at Lhasa Jokhang Temple and was awarded the Geshe degree which is considered a high level of Buddhist education.
After the completion of the degree, he traveled to India as a refugee and has been in exile since then. He then established a Tibetan education system and re-founded 200 monasteries and nunneries to preserve the Tibetan way of life while living in India. He also opened a library of Tibetan work in 1970 and is one of the most important institutions. He traveled to different countries and attended seminars and conferences for the peace of Tibet. At the age of 54, he was also awarded a Nobel Peace Prize. 
He is still maintaining the meditations, exercises, and studying Buddhist texts while living in the Dharamshala of India. He has written over 70 books and is continuing the travel around the world for the promotion of peace. 
Dalai Lama Quotes
We can divide the teachings of the Dalai Lama into three phases.
teachings on compassion and happiness
teachings on Buddhist meditation and concepts
teachings on ethics and responsibility
Teachings on Compassion and Happiness:
Compassion and Happiness is an important factor that we need in life and the basic points that he told help to do so. 
Only Good: He teaches about having a good heart, a wakeful mind, and the causes of happiness and the teachings of Buddhism. 
Genuine Compassion is important: He believes that it is simply not important to think that compassion is necessary. He taught us that we should transform our thoughts and behavior daily to cultivate compassion without attachment.  
Live a Compassionate Life: He explains how we should live a compassionate life by the Buddhist teachings of mindfulness and compassion that leads you inevitably to feelings of self-confidence and kindness.
Good Heart: He emphasizes having a good heart as that is what everyone needs to be happy. A good heart with some wisdom is really needed for living a good life. 
Teachings on Buddhist meditation and concepts:
Beyond No self:  He in his book "The Middle way" stated that the truth of personal selflessness, or no-self, is an important step. 
Discover the innermost awareness: He reveals a shock that naturally accompanies the experience of innermost awareness that is the basis of all reality. 
The mind of Great Capacity: He taught about generating bodhicitta. 
Teachings on Ethics and Responsibility: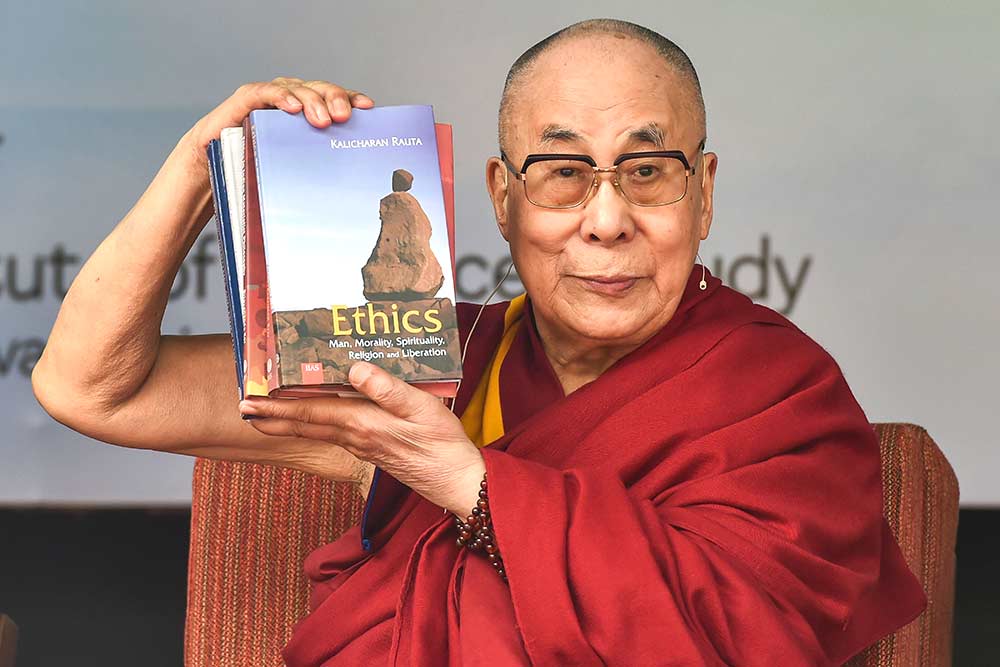 New Ethics: He emphasized that there is a need for new ethics in the 21st century that transcends religion as well if the world needs to make a peaceful and caring society. 
The Heart of Buddha: He says that there is no need for fancy meditations but only the need for complete commitment to others. 
Dalai Lama at the age of 81 is now unaware of the reincarnation of the next one. 
courtesy: google images