Hatha Yoga meaning
Hatha Yoga is one of the branches of yoga. The meaning of the word Hatha is forceful and it is also translated as the sun (ha) and moon (tha). Yoga is an ancient practice and now takes the form of exercise.
What is hatha yoga?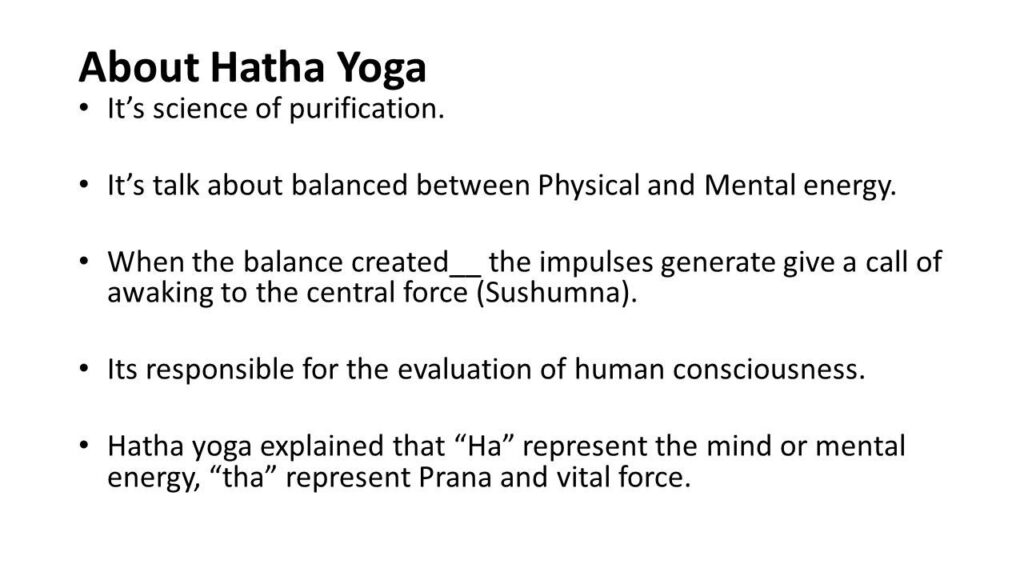 Hatha Yoga is actually the practice of physical yoga postures. It is a yoga of balance as its meaning is. Hatha yoga practices make a balance in your body and mind. Its purpose is to harmony the lunar and solar energies within you for more peace of mind. It drives the body energy in specific directions with some distinct postures
Hatha yoga pradipika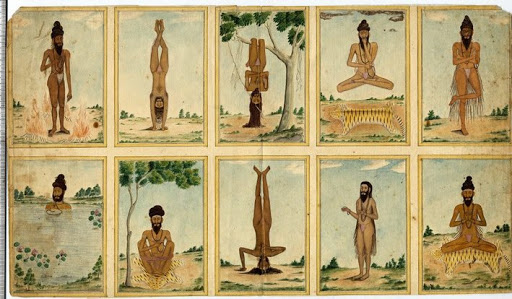 Early Hatha Yoga is associated with lord Gorakhnath. In the 11th century, some techniques were linked to this yoga. Many early books of Hinduism had taught about Hatha yoga. Amrtasiddhi is one of the oldest of those. Hathayoga pradapika is the most significant manuscript regarding this yoga. This book belongs to the 15thcentury. Different books have described the proper environment and poses for this great yoga.
What is the difference between ashtanga and hath yoga?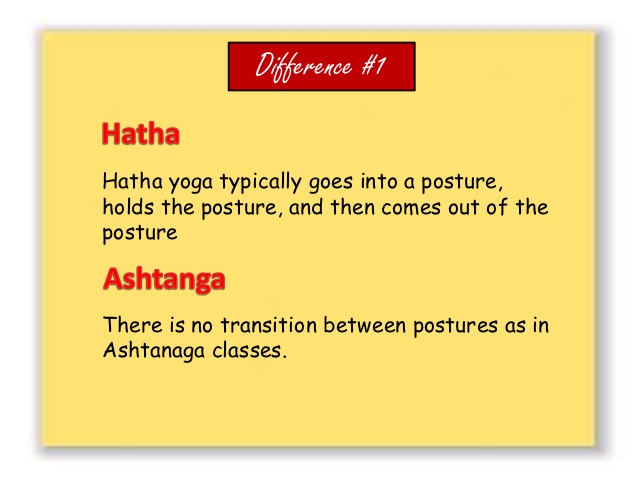 Ashtanga Yoga, as propounded by Maharishi Patanjali centuries ago, is a great legacy to the whole world. It includes Yama, niyam, asana, pranayama, pratyahara, dharna, dhyana(meditation), and samadhi. In the 20th century, a proper school of Hatha yoga was opened by Swami Sivananda. As yoga was transferred to the west by many Indian saints, so they accept it as an exercise. And then many new workouts were mixed with this yoga to make it more influential. And now worldwide this yoga is practiced to take its health advantages.
Isha hatha yoga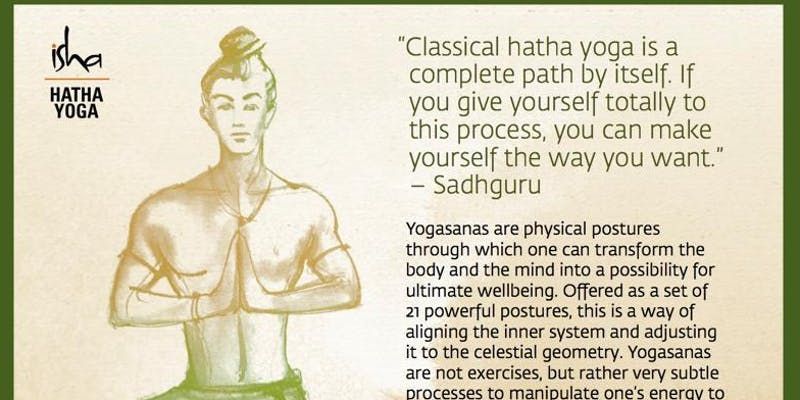 Isha Hatha Yoga is the aggregate of five basic components including Upa-Yoga, Angamardana, Surya Kriya, Yogasanas, and Bhuta Shuddhi. Isha hatha yoga focuses on the balance of body and mind to start the transformation process to the highest possibility of humankind.
Hatha yoga poses
There are hundreds of poses practiced by yogis. Some of them are simple for beginners, but several are challenging. A positive and healthy environment also impacts the results of Hatha yoga optimistically. Let's have a look at a few of them.
You have to stand tall on the yoga mat and place your arms by side while closing your feet. This is one of the basic postures of this yoga. It will strengthen the muscles of the body and reduces back pain.
Stand straight and put the right foot on the left thigh. Join the palm and raise them in the air. It will strengthen the thighs and shoulders.
Stand straight and then bend forward. Now place your hands on hips and stretch as much as you can. It reduces anxiety and headache.
This pose resembles a table. Put your hands firmly on the mat and back straight and then move slightly forward. This helps to make your shoulders and legs stronger.
You have to lie on the mat and bend both knees. The feet will be flat on the floor. This is very useful for the spine and neck.
This one is a bit difficult posture. Lie on your stomach and strengthen your legs. Then uplift your arms and chest. It grants flexibility to the spine and legs.
Lie on your stomach, then gently your ankles after folding knees. It reduces stress and benefits the abdominal muscles.
Things should not do
There are some preventative measures that you should follow during practicing this yoga are
You should not speak so you can concentrate.
You should not drink water.
Try yoga with an empty stomach.
Hath yoga benefits
The benefits of Yoga are of paramount importance and a great blessing to the entire humanity. Different postures under the Hatha Yoga give different benefits to the body, but some more are:
Flexibility of body
Spiritual growth
Strengthen body muscles
Elevated mood levels
Harmony in body and mind
Reduce inflammatory disease
Weight loss and fitness
Better Immune system
Reduce depression and increase mental peace.
Healthy heart
Bone density
courtesy: google images