Osho Rajneesh was a mystic and cult leader who was famous for dynamic meditation. He was a writer and speaker who had a large number of audience to impress. He was the first person to introduce sannyasins for spiritual enlighten. Osho Rajneesh firmly teaches humanity "Experience life in all imaginable ways –righteous-sinful, unpleasant-pleasant, black-white,summer-winter. Experience all the contrasts. Don't be afraid of exposure, because the more experience you have, the more strong you become."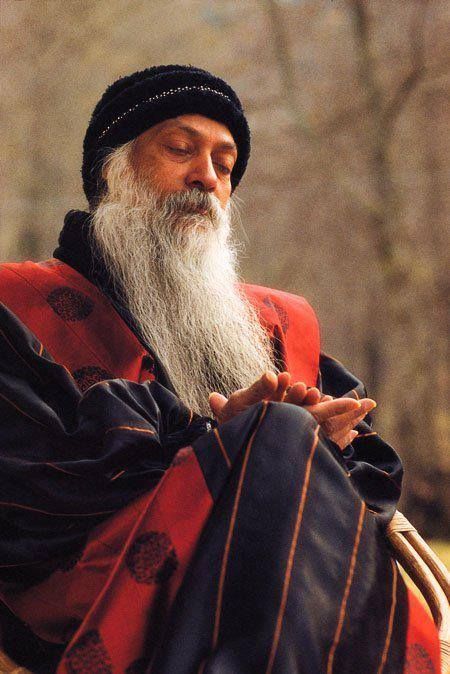 Who was Osho Rajneesh?
Chandra Mohan Jain was his original name but also recognized as Acharaya Rajneesh and Bhagwan Shree Rajneesh. Then later on he called Osho Rajneesh. He was a spiritual leader and public lecturer who emphasized meditation and conscientiousness. Some controversies were also his part of life which include his therapies and his ashram. Osho Rajneesh was also known as sex-guru in India. He visited America and got an appraisal by their religious personalities. He was a philosopher who induced change in people by his intellectual understanding of observing life.
Early Life of Osho Rajneesh
He was born in 1931 and stayed with grandparents in his early years then at the age of seven he started living with his parents. From very young he took interest in spirituality which is not ordinary. He did his graduation and masters in Philosophy and then his deep interest in philosophy make him lecturer of Philosophy. He became a popular teacher so he traveled all over India with his scholarly expertise.
Teachings of Osho Rajneesh
Osho Rajneesh is the founder of the Rajneesh Movement. He initiated this movement in 1974 by building an ashram. His followers are called sannyasins or orange people who are thousands in numbers. In his life he communicated many expedient theories some of them are:
Ego
Ego creates many false needs in life and brings conflicts, this was his philosophy. So to make life jealousy free and insecurities free we have to free our mind from ego.
He said meditation is not just a practice for a few minutes but it should be applied in every moment of the day. More than a hundred techniques of meditation by Osho Rajneesh. His message is to celebrate life with laughs and smiles.
He was a master of sannyas and yoga and also inspire others to get peace of mind. That's why he has so many followers all over the world.
What a beautiful message he spread through his public speeches that the purest love is friendship.
The significant memorandum is delivered to individuals by Osho Rajneesh is that listen to yourself. Because inner self will give you meaningful hints to choose your path in the way of life. His one of saying is:
"Truth is not somewhat outside to be revealed, it is something inside to be recognized."
His practical approach towards this world is that it is imperfect. Not only this world but people living in this world are also flawed. According to him, imperfection fetches growth because everyone wants better and better so this brings struggle in life. What an enlightening perception is this.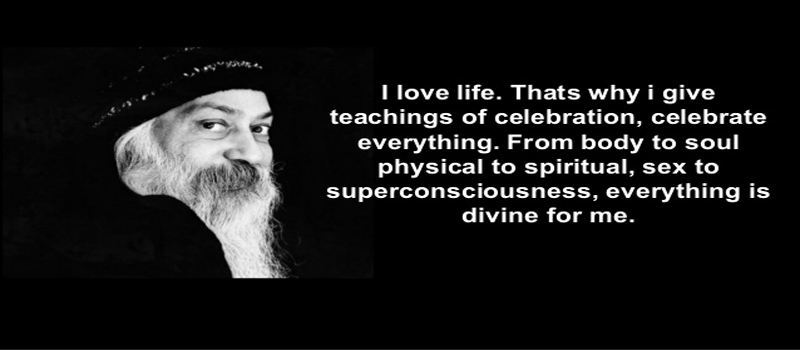 Osho Rajneesh's thinking was like chalk and cheese. His unusual way to handle life is to celebrate life and secret of happiness in this world of sorrows and pains.
Legacy of Osho Rajneesh
He was deported from the US due to certain issues and allegations on his movement and followers. In 1990 Osho Rajneesh left this world due to mysterious death. He was surrounded by many health issues. In more than 60 counties Rajneesh Movement has almost 750 centers. His books, speeches, lectures, and quotes for different perspectives of life and people will always remain to guide those who want peace of mind.
courtesy: google images