Ratfish Oil Benefits has recently gained popularity as a nutritional supplement due to its many science-backed health values. Derived from ratfish livers, this oil contains a unique combination of omega-3 fatty acids, fat-soluble vitamins, and antioxidants that offer advantages for whole-body wellness.
From supporting heart and brain health to immunity, skin, and eyesight, ratfish oil provides key nutrients that promote overall well-being. With its diverse range of ratfish oil benefits, it's no wonder more people are adding this supplement to their health regimen.
Ratfish Oil
Ratfish oil is a nutritional oil derived from ratfish, a species of cartilaginous fish. It provides a range of health benefits making it a popular supplement choice amongst users. Ratfish oil contains omega-3 fatty acids like EPA, DHA, and the unique DPA that supports heart, brain, eye and immune health.
The oil is also an excellent source of fat-soluble vitamins A and D which regulate growth, bone health, and immunity.
Ratfish oil promotes cardiovascular wellness by maintaining healthy cholesterol levels. It may enhance cognitive function through anti-inflammatory effects. Other ratfish oil benefits include improved skin hydration, joint comfort, and eye health.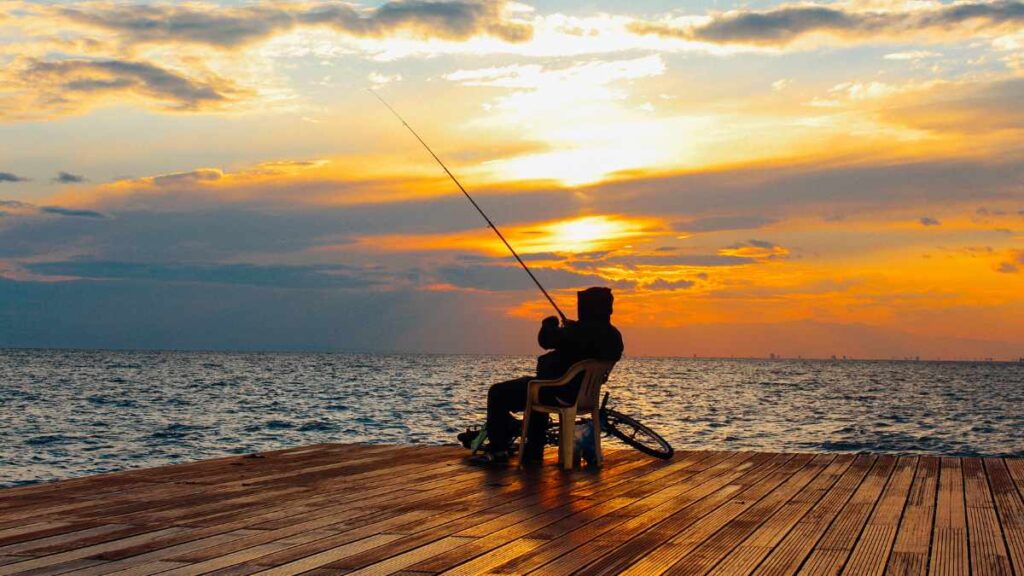 However, the high vitamin A content means toxicity can occur if taken in excess. When used properly though, ratfish oil can be an excellent addition to one's wellness regimen for whole-body health and vitality.
Ratfish Oil Benefits
Ratfish oil has become increasingly popular due to the many health benefits it provides. Here are 8 of the top reasons you should consider adding this supplement to your diet:
1. Ratfish oil may help maintain healthy cholesterol levels that are already in the normal range. The omega-3 fatty acids in ratfish oil can help support heart health by promoting healthy cholesterol levels.
2. It may support immune system function. The nutrients in ratfish oil, including vitamin A, vitamin D, and omega-3s, help strengthen immunity.
3. Ratfish oil contains alkylglycerols that support healthy, youthful-looking skin by protecting skin cells from damage.
4. Many people report restful sleep, clarity, and tranquillity from taking ratfish oil. This is likely due to it supporting the pineal gland, which regulates sleep and intuition.
5. The omega-3s in ratfish oil help maintain eye health and visual function. It supports tear production and protects against dry eyes.
6. Ratfish oil provides antioxidants that inhibit free radical damage and oxidative stress in the body.
7. It supports a healthy digestive system by reducing inflammation in the gut lining and promoting gut microbiome balance.
8. Ratfish oil benefits the lymphatic system and aids detoxification by supporting lymph flow and drainage.
Ratfish Liver Oil vs Cod Liver Oil
Though both ratfish liver oil and cod liver oil provide health benefits, there are some key differences between the two. Cod liver oil is higher in omega-3s EPA and DHA, while ratfish liver oil contains more omega-3 DPA and vitamin A.
The higher vitamin A content means ratfish liver oil can cause toxicity if taken in excess. Ratfish liver oil also uniquely contains alkylglycerols which support immunity. In terms of uses, cod liver oil is often taken to reduce joint stiffness and improve cardiovascular health.
Ratfish liver oil provides these ratfish oil benefits as well but may be better for immune function, mental clarity, and healthy skin. Ultimately, cod liver oil may be a better choice for heart health while ratfish liver oil shines for immunity and cognition.
Ratfish Oil Side Effects
Though ratfish oil provides many benefits like supporting heart health, immunity, skin health, and more, there are some potential side effects to be aware of. The most common side effects of ratfish oil are mild stomach upset, loose stools, nausea, and a fishy aftertaste.
The high vitamin A content in ratfish liver oils can also cause vitamin A toxicity if taken in excess. However, when taken as recommended, most people can take ratfish oil without experiencing significant side effects.
As with any supplement, it's best to start with a low dose and increase slowly to find the optimal dosage that provides you with the ratfish oil benefits without unpleasant side effects.
What is Ratfish Liver Oil?
Ratfish liver oil is an oil supplement derived from the livers of ratfish, a species of cartilaginous fish. Like other fish liver oils, ratfish liver oil is rich in omega-3 fatty acids like EPA and DHA as well as fat-soluble vitamins like A and D.
It provides numerous health benefits including supporting heart health, immunity, brain function, and vision.
Ratfish liver oil contains higher levels of vitamin A and the unique omega-3 DPA than regular fish oils, which lends to its distinct nutritional profile. The high vitamin A content does mean ratfish liver oil can cause toxicity if taken in excess.
When taken as directed though, ratfish liver oil provides antioxidant, anti-inflammatory, and detoxification effects that enhance overall well-being. With all its ratfish oil benefits, it's no wonder that ratfish liver oil has become a popular supplement choice.
What is Ratfish Oil Used for?
Ratfish oil is used for a variety of health purposes due to its nutritional profile. It contains omega-3 fatty acids like DHA and EPA which support brain, eye, and heart health. The oil also provides fat-soluble vitamins A and D which helps in regulating immunity and growth.
Some specific uses of ratfish oil are to promote heart health by maintaining healthy cholesterol levels, reduce inflammation that contributes to arthritis and other conditions, support healthy pregnancies, improve skin hydration and elasticity, and enhance cognitive function including memory and focus.
The alkylglycerols in ratfish oil also stimulate the immune system. Given all these ratfish oil benefits, it isn't surprising to see the oil emerge as a popular supplement for overall wellness.
How Do You Take Ratfish Oil?
There are a few different ways to take ratfish oil to get its many benefits like improved heart health, immunity, skin health, and mental clarity. The oil comes in liquid form that can be taken by the teaspoon, starting with 1 tsp per day.
The liquid can be taken straight or mixed into drinks, foods like yogurt, or smoothies to avoid the fishy taste. Ratfish liver oil provides higher vitamin A levels so stick to the recommended dosage to prevent toxicity.
You need to take ratfish oil consistently to fully experience its advantages like healthy cholesterol levels, antioxidant effects, and restful sleep. It is better to consult a doctor and figure out the proper dosage for you. This way you can reap the Ratfish oil benefits easily.
References:
1. https://www.rositausa.com/blogs/benefits/ratfish-liver-oil
2. https://www.nourishingworld.com/rosita-ratfish-liver-oil/
3. https://superfoodsaustralia.com.au/blogs/super-blog/ratfish-liver-oil-benefits