Sadhguru Jaggi Vasudev is a known Indian mystic, author, and yogi. He is an enlightened one and if you haven't heard about him, you will soon hear about him. He is one of the prominent spiritual leaders and personalities who continues to inspire people through his logical teachings.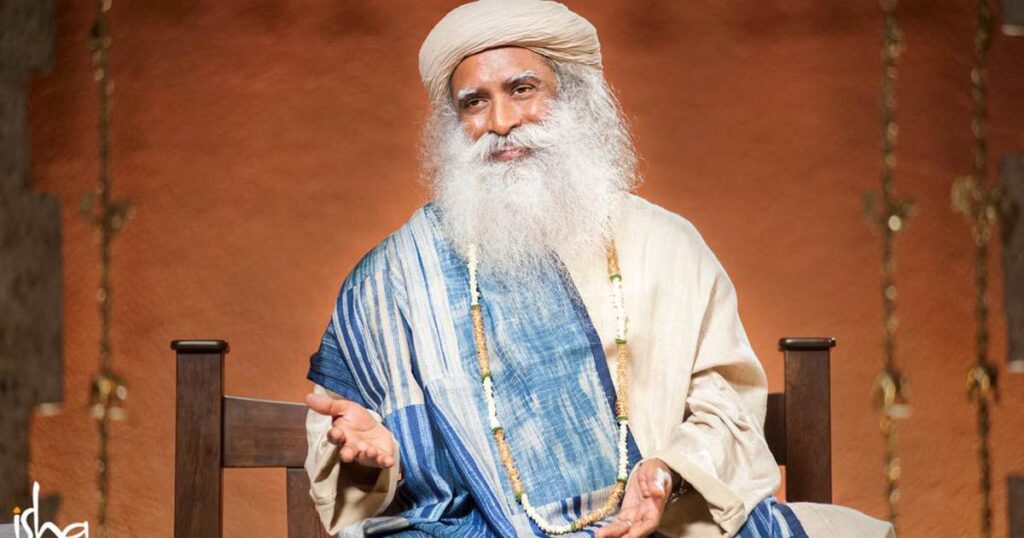 Who is Sadhguru?
Jaggi Vasudev was born in Mysore, Karnataka, India on 3 September 1957 and is currently of 62 years. He is publicly known as Sadhguru and runs a foundation named as Isha Foundation. 
Early Life of Sadhguru
His schooling was done in Demonstration School, Mysore, and Mahajana Pre-University College. Sadhguru has a bachelor's degree in English from the University of Mysore but he chose to teach Yoga in Southern India since 1982. He was married to Vijaya Kumari but she died on 23 December 1997 and Vasudev termed it as Mahasamadhi. He also has one daughter. 
He is the author of several books including Inner Engineering, Dhyanalinga, Rally for Rivers, Adiyogi: The Source of Yoga, Mystic's Musings, and others. He is a prominent voice and has spoken at various places like the United Nation's Millennium World Peace Summit, the British parliament's House of Lords, the Massachusetts Institute of Technology, and the International Institute for Management Development and the World Economic Forum in the years 2007, 2017 and 2020. In 2017 he won the Padma Vibhushan for his notable social services. He has Indira Gandhi Paryavaran Puraskar attached to his name as well.
Teachings of Sadhguru Jaggi Vasudev
He has the answers to all your questions there is nothing that you will feel scared to ask. He is humbly ready for all the arguments and problems. Here are some of his popular teachings or you can say solutions to all your answers. 
He preaches people that give up your conclusions. There is no intelligence in telling all the answers. Learn to say "I don't know" which means you are opening the possibilities of knowing.
Don't talk about anything that you have not experienced yourself. The things that you don't have experience will only lead you towards delusions and fantasies.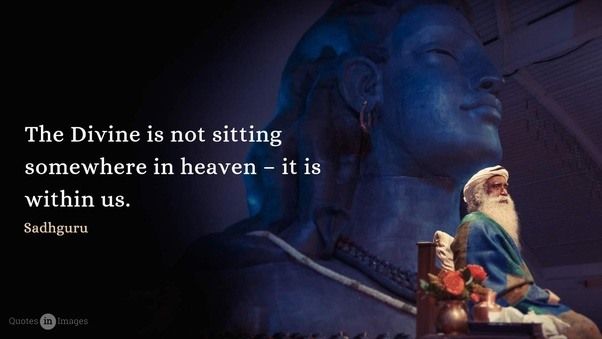 He encourages people to take their problems seriously and doesn't take a blind eye towards reality. He preaches people to deal with their problems the way they are. 
Talking about freedom, he usually preaches that if you want freedom just look at the things that bind you. There is an urge of dismantling things which are binding you. 
He has always taught us to first fix yourselves. You can't always change others and there is no need of changing others. 
He asks people to get rid of their "buts". Always be ready for paying the price. "Whatever, Wherever, Whenever, However With whomever" is a key trait that you need to follow in your life. 
Don't always try to do things your way. Sometimes that's not how it works. Try to do the things the way they work and you will be on a path of success. 
You need to always act consciously. Compulsiveness is not good. Think about what you are doing and how you are doing. 
Some people take their thought so much seriously. But, there is no need for it. Thoughts are the outcome of our situations and circumstances only. Don't take all of your thoughts seriously. 
He preaches about to find everything about for yourself. 
Kill the unnecessary and bad things in your life. Like lies and anger. Not your boss and wife.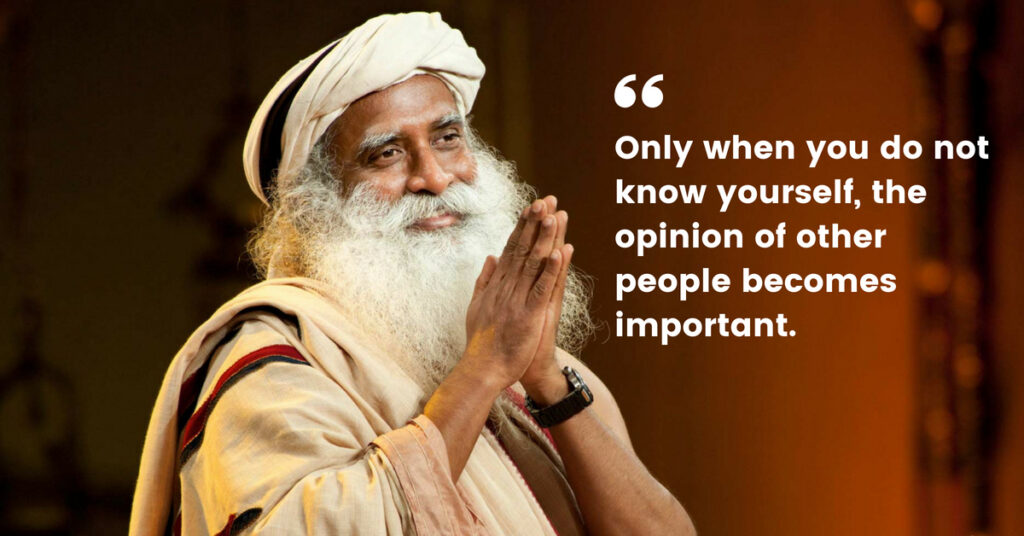 People living in this world has forgotten the fact that they are mortal. Remember that you are mortal before a heart attack reminds you. There is no time for depression, anxiety, anger, and frustration.
Live intelligently means live life lovingly. Determine the quality of your life.
Live and walk in this world gently with full humility.
There is nothing bad and good in this world. If you are doing this you are just imposing your opinions and prejudices on mankind.
He usually says that the most important thing you are doing in your life is being alive.
courtesy: google images