The hit animated series Rick and Morty has finally disclosed the new voice actors replacing Justin Roiland in the lead roles for Season 7. Ian Cardoni is now voicing Rick Sanchez and Harry Belden is playing Morty Smith, as revealed in the credits for the premiere episode.
Familiar Tones, Fresh Faces
Their names were initially kept confidential by the network Adult Swim. The characters' new voices were first heard back in September's season trailer, sparking speculation about who had been cast.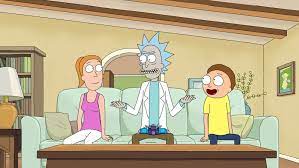 Though Adult Swim reneged on a promise to reveal the actor's pre-premiere, fans now have their answer.

Recasting Follows Roiland's Firing

Roiland, who was co-creator of Rick and Morty along with Dan Harmon, was fired from the show in January. This followed domestic violence charges that were later dismissed.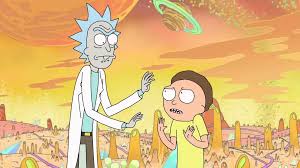 Further allegations surfaced claiming Roiland used his fame to meet underage women, one of whom accused him of assault. Roiland denied the accusations through his lawyer.
The decision to recast the roles marked a major shakeup for the acclaimed animated series about an eccentric scientist and his grandson.

New Chapter, Same Offbeat Humour

Despite the behind-the-scenes changes, Rick and Morty's seventh season seems set to deliver the show's signature blend of sci-fi satire and irreverent humor. The new voice actors aim to capture the original tones.
The plot promises crazy adventures like an evil version of Morty's sister Summer. While Roiland is out, the spirit of his co-creation lives on with Cardoni and Belden now steering the characters into uncharted territory.

Roiland's career has taken a major hit from the scandal, as he was also removed from his role as co-creator and lead voice on Hulu's Solar Opposites. He previously voiced several characters on Rick and Morty in addition to the main roles.
While the creator has been ousted, the series he helped birth continues marching forward with new voices. Fans will be listening closely to see if Cardoni and Belden can truly fill the shoes of the absurdist characters Roiland helped define.
With the premiere setting the tone, the recasting gamble appears to have succeeded in finding voices that capture the essence of Rick and Morty.